Sister Cities International Proudly Welcomes Two Distinguished State Representatives to Its Ranks
Washington, D.C. November 9, 2023 — Sister Cities International (SCI) is delighted to introduce two individuals who have recently assumed the vital roles of State Representatives. Dr. Christine Warnke has taken on the role of representing the District of Columbia, while Mary Zunick is now the State Representative for Arkansas.
As integral members of SCI's nationwide team, our State Representatives are at the forefront of advancing our mission and network. Their responsibilities encompass nurturing the growth of our membership network, providing guidance and support to local sister city communities, and serving as essential advocates for communication between member communities in their respective states and SCI's headquarters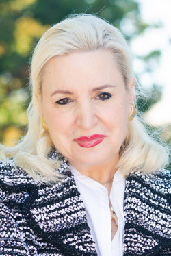 Dr. Christine Warnke, formerly the Chief of International Affairs and Protocol Officer for the District of Columbia, brings a wealth of experience to her new role. During her tenure, she worked closely with 186 diplomatic missions within the city. Her responsibilities included coordinating diplomatic visits, fostering global, technological, ecological, and cultural exchanges, and leading best practice forums. Dr. Warnke has dedicated her career to impactful initiatives, including empowering women and girls through various programs, such as scholarships for young women from Afghanistan, clean drinking water projects for Indian Muslim women, support for African women entrepreneurs, and facilitating citizenship documentation for children in specific African nations. Her previous service on the Board of Directors of Sister Cities International further amplified her efforts to expand people-to-people partnerships both locally and globally. Dr. Warnke's remarkable contributions have been recognized through prestigious awards, including the Ellis Island Medal of Honor and accolades as an Outstanding Woman of the Year. In 2004, she was named Alumni of the Year by the University of Maryland.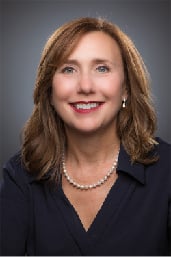 Mary Zunick, the Executive Director of the Hot Springs-Hanamaki, Japan Sister City Program, has a remarkable record of achievement. Her program received recognition as the Best Overall Program for cities with populations between 25,000 and 50,000 in both 2012 and 2020. Under her leadership, the Hot Springs Sister City Program hosted the Arkansas Cherry Blossom Festival in 2020, welcoming 140 participants to celebrate Japanese culture. In 2023, the festival attracted over 1200 attendees. Mrs. Zunick's dedication extends to championing the development of an Arkansas-based sake brewery. Additionally, she has served as the Honorary Consul of Japan for the state of Arkansas since 2018, a position appointed by the Japanese Ministry of Foreign Affairs. Her outstanding leadership of the Sister City program was recognized with the Arkansas Secretary of State's Diamond Award. Mrs. Zunick's role in strengthening the relationship between Hot Springs and Hanamaki sets a standard for the importance of building sister city relationships for the State of Arkansas and Sister Cities International.
Sister Cities International is pleased to welcome Dr. Warnke and Mrs. Zunick to our team of exceptional volunteers who are dedicated to expanding global people-to-people partnerships.