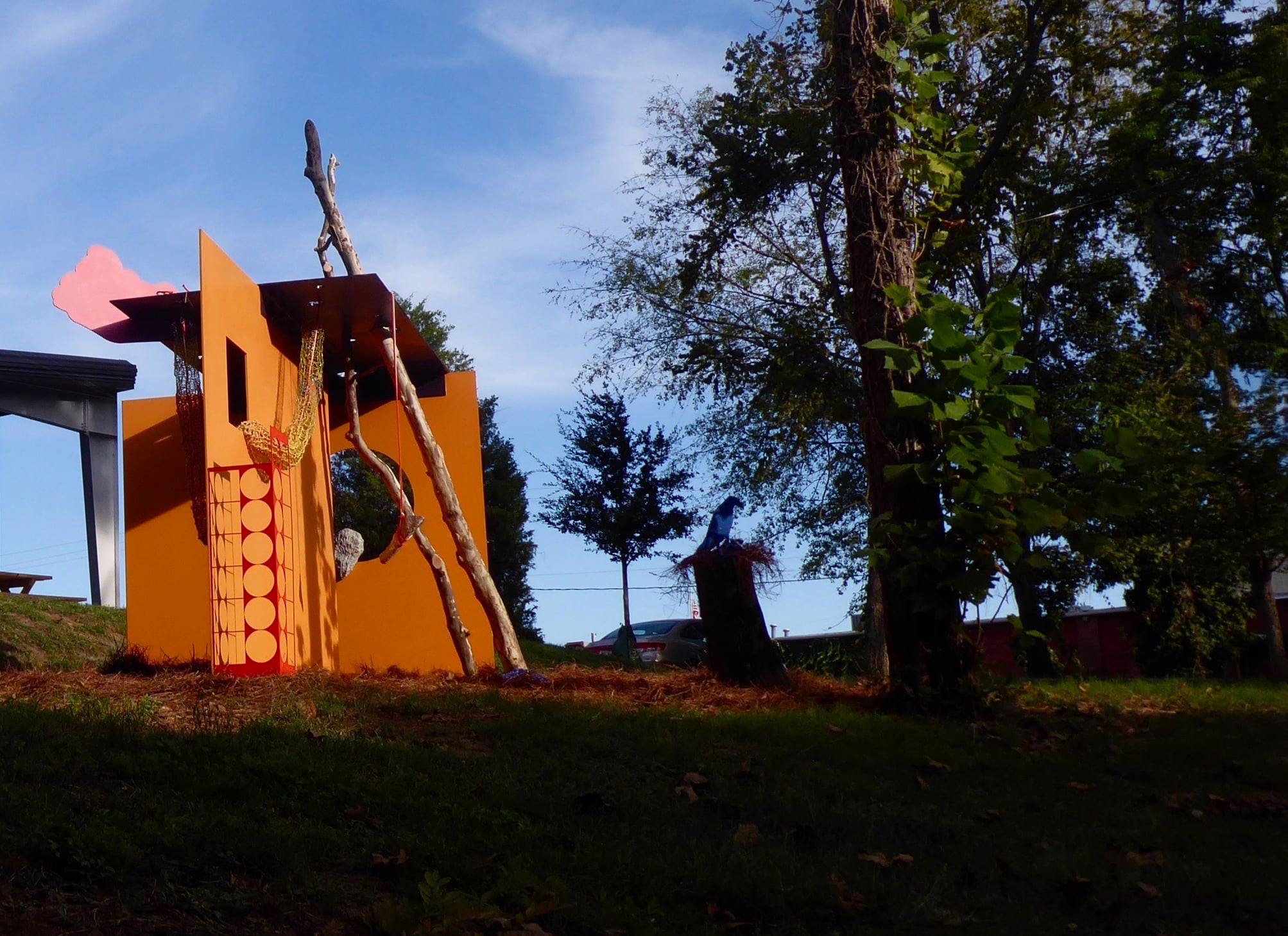 The 20-year partnership between Columbia, South Carolina and Kaiserslautern, Germany is filled with flourishing art exchange and ultimately "a common love for creativity." Sister Cities International interviewed Dickson Monk, Executive Director of the Columbia World Affairs Council, on the cities' art exchange, shared historical remembrance, Wunderbar Together events, and lasting citizen diplomacy. A press release for the Columbia World Affairs Council's latest Wunderbar Together event, Heimat/Home: The 2019 Columbia–Kaiserslautern Artists Exchange, is available ...
---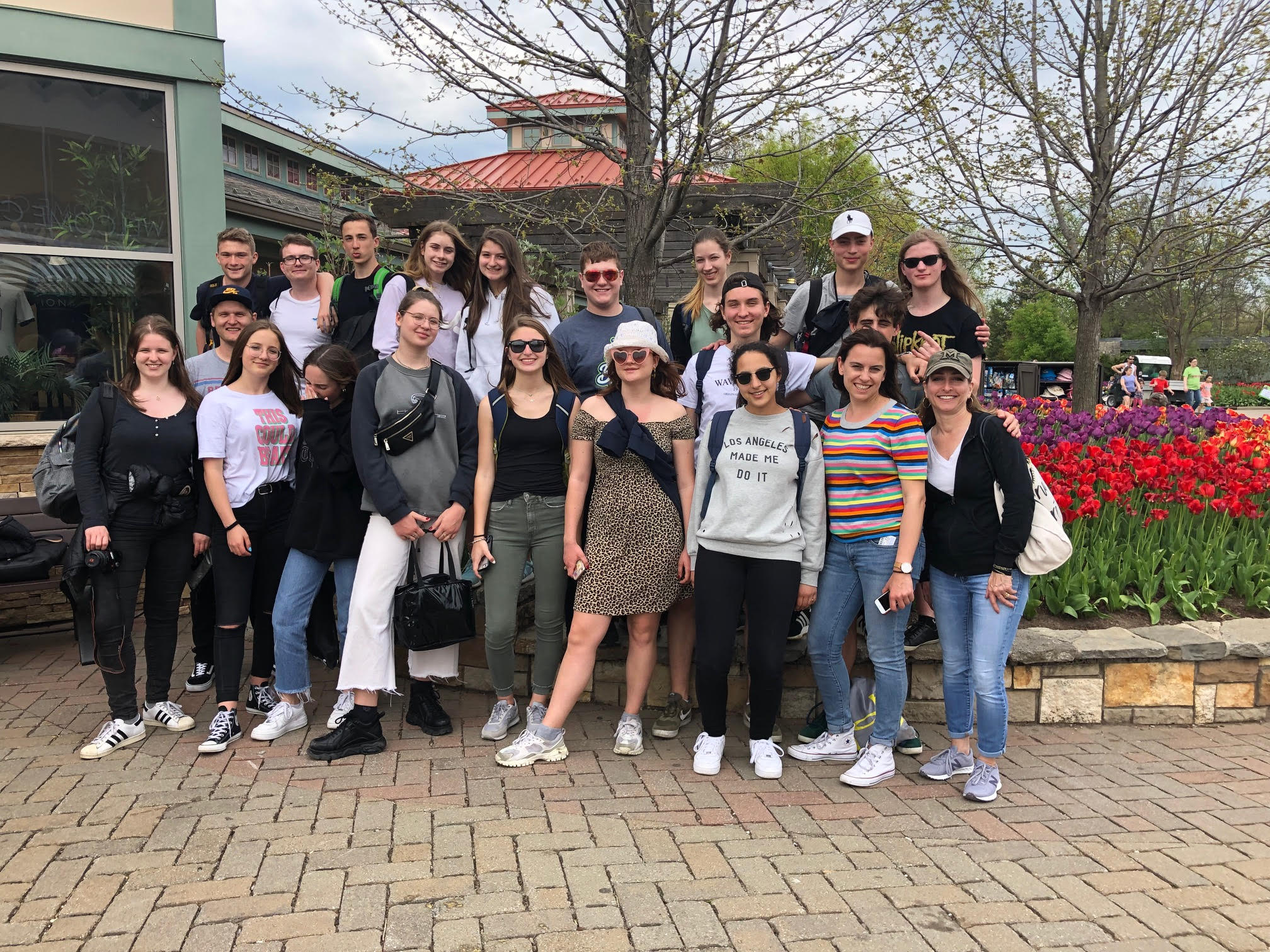 Ute Päpke, President of the Munich Sister City Association of Greater Cincinnati, submitted a report on the strength and diversity of the Munich-Cincinnati relationship, including its numerous forms of exchange, commemorating the fall of the Berlin Wall, and the recent celebration of the partnership's 30th anniversary. The report provides an overview of the partnership and summarizes key events from January to November 2019. For more information on the Munich-Cincinnati partnership: Origin of the Munich-Cincinnati Partnership The ...
---
Sister Cities International has selected El Paso and Ciudad Juárez as the host cities for the All Mexico – U.S. Sister Cities Summit. This will be the fourth in this series of bi-national summits, designed to strengthen Sister City relationships in key countries. Below you can find the press release. 
---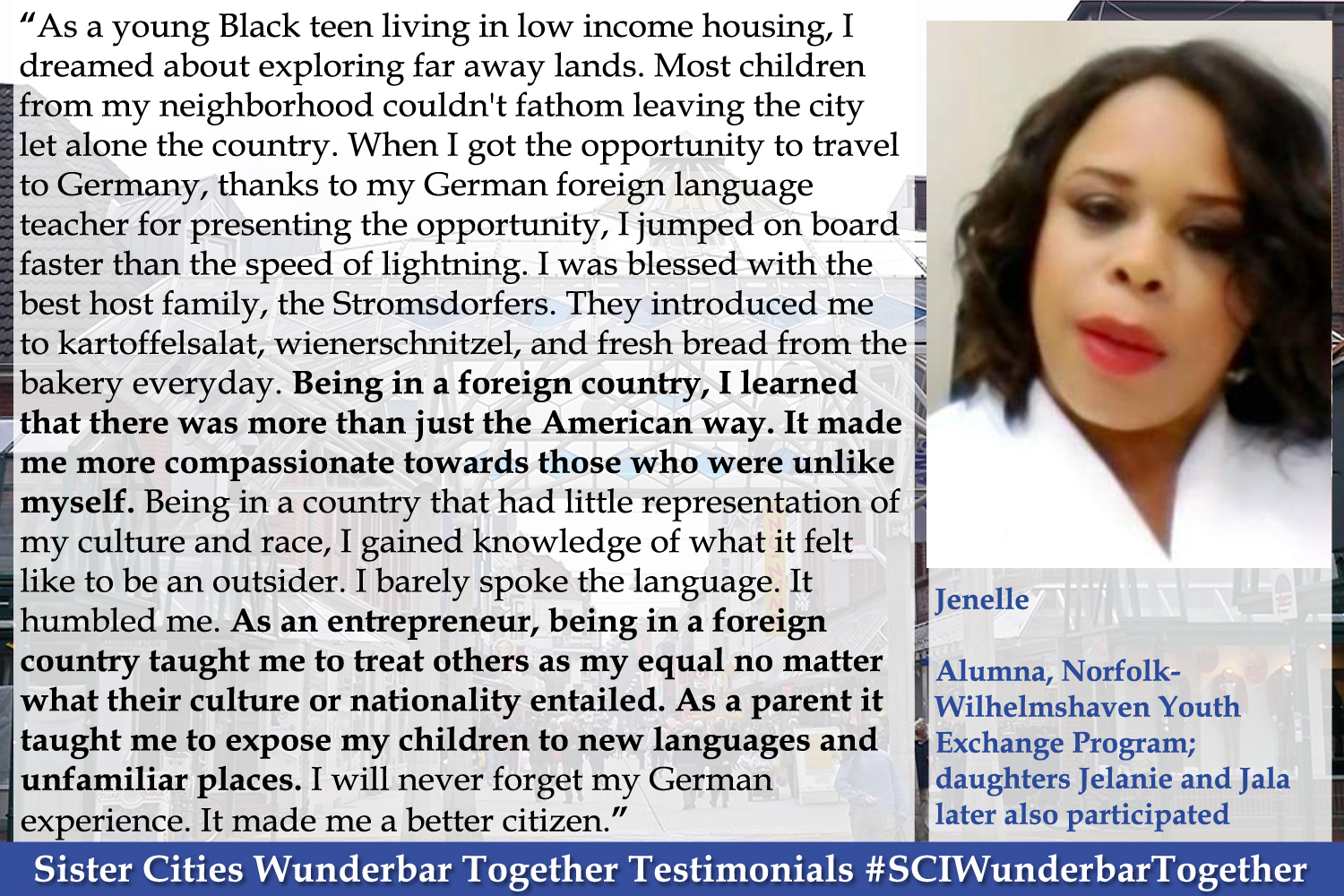 Sister city partnerships create a lasting impact not only through their scope, but also through the depth of the person-to-person connections they foster. The impact of participating in a sister city partnership, whether as an exchange student or a city official, can last throughout one's lifetime and even across generations. As part of our Wunderbar Together blog series, we are highlighting testimonials of those involved in US-German sister city partnerships. Many testimonials describe how, through their experience traveling to Germany or hosting others, they gained ...
---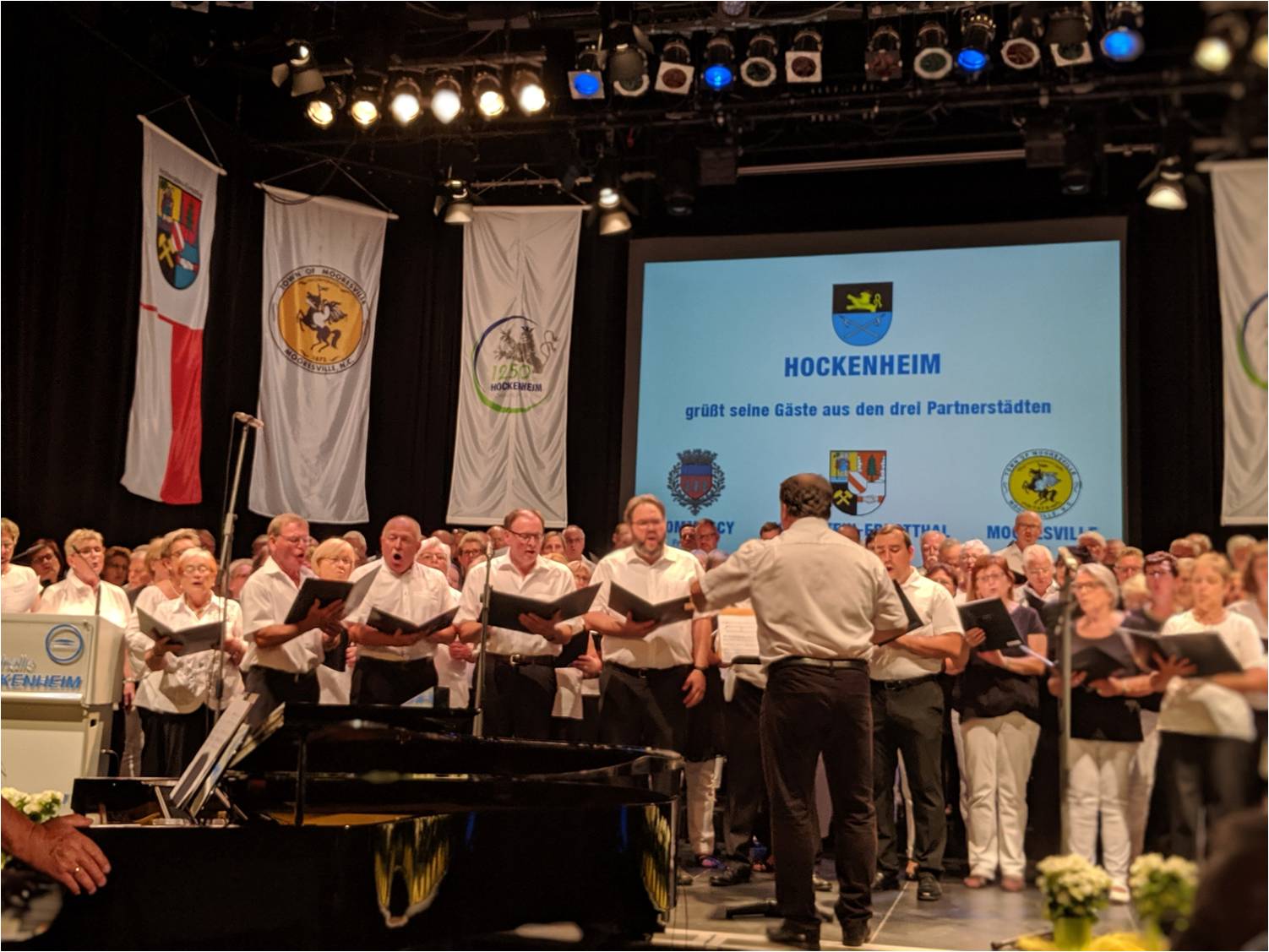 Originating in a story submission, we had the opportunity to interview Ms. Rupa Venkatesh of the Town of Mooresville, who facilitates the partnership between Mooresville, NC and Hockenheim, Germany. It is heartening to learn more about the youth and adult exchanges and the outcome that, even when visiting different cultures, Mooresville and Hockenheim residents ultimately found more similarities in each other.  Visit the Town of Mooresville's website here for more information. SCI: Could you tell me a bit more about the exchanges and programs between these two ...
---
As part of its partnership with Wunderbar Together, Sister Cities conducted an interview with Martha Henry and Ian Cruz at the City of San Antonio International Relations Office. San Antonio had been recognized at the 2019 Houston Sister Cities Annual Conference as the "Best Overall Sister Cities Program," a well-deserved award considering both the scope and depth of San Antonio's partnership with Darmstadt, one of its eleven sister cities. The interview below depicts numerous dimensions to the San Antonio-Darmstadt relationship, including collaboration in government, ...
---

The earliest known city partnership in Europe was established in 836 between Paderborn, Germany and Le Mans, France. This partnership initially took the form of an "eternal brotherhood" between the dioceses of the two Catholic bishops. An official city partnership agreement was finally signed in 1967. Other pioneering German partnerships included Kiel, Germany and Sonderburg, Denmark in 1925 and Wiesbaden, Germany and Klagenfurt, Austria in 1930. However, the modern concept of "sister cities" as we know them was not launched until after WWII. To foster ...
---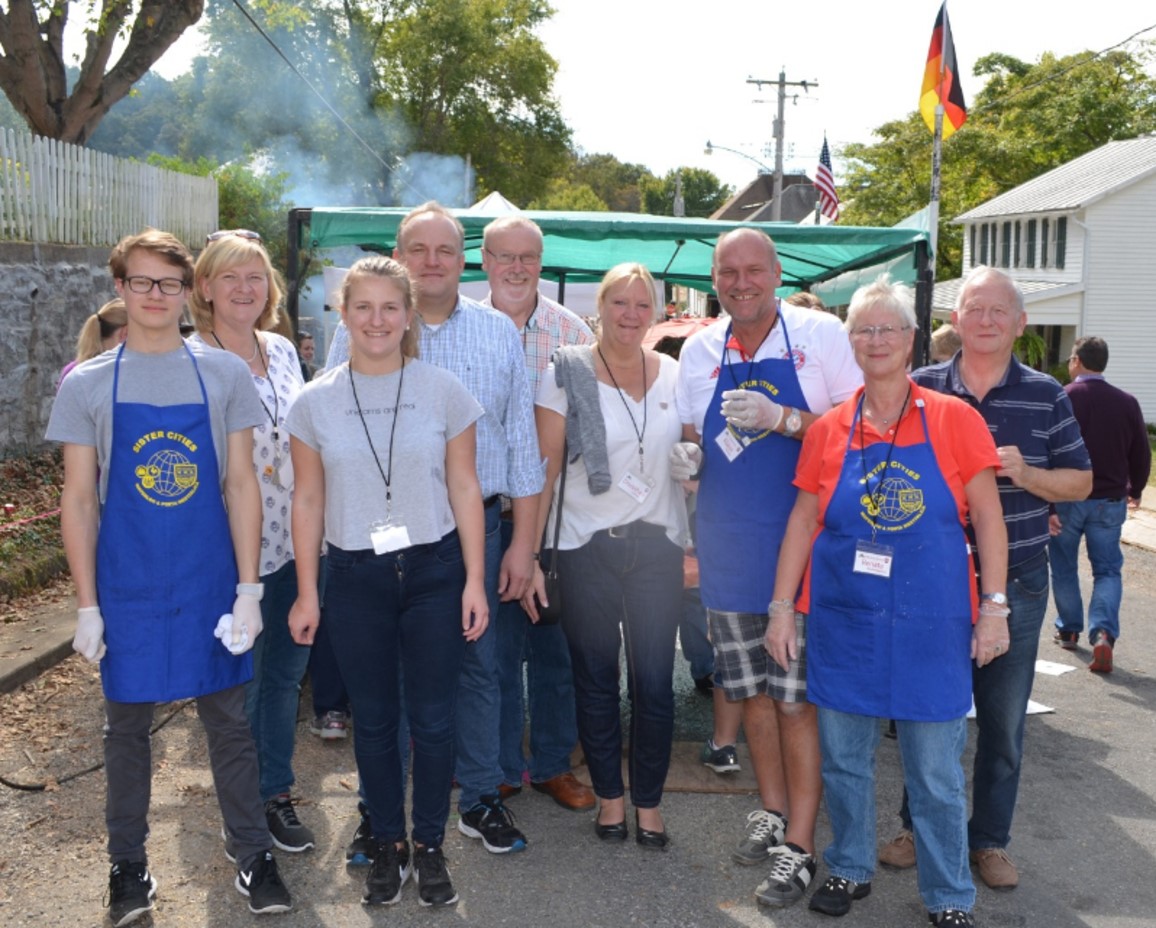 With its official biennial visits, summer student exchanges, scholarships, and a 5,000-strong "Portafest," Waterloo's ever-growing portfolio of programs with its sister city of Porta Westfalica, Germany has netted it "Illinois Sister City of the Year" awards in 2008 and 2017. Given the diversity of its programs now sustaining US-German ties for 38 years, it is surprising to think back to the Sister Cities of Porta Loo's origins simply in shared heritage and music diplomacy.
---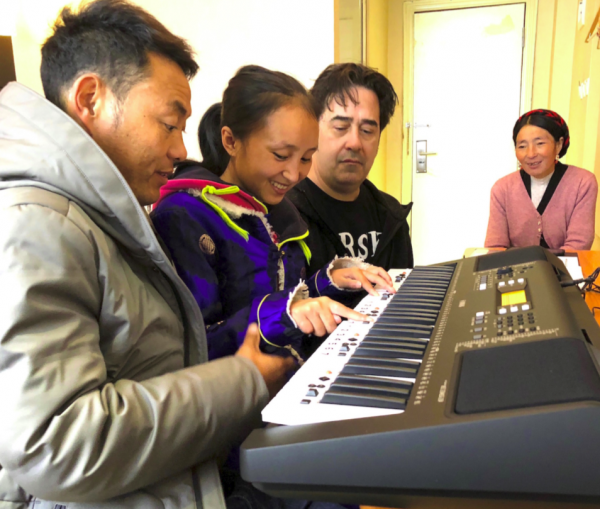 The motto, "One individual, one community at a time" is a critical piece to the Sister Cities mission. It reminds Sister Cities volunteers and community members striving to connect with the distant peoples of their Sister Cities, that the cooperation ignited by Sister Cities organizations is only as successful as the quality of the relationships the work inspires. This story from Sister Cities Bolder-Lhasa is exceptional in its ambition to help a young girl named Lhungtse suffering from an illness which required brain surgery. But what makes it such a perfect example of a ...
---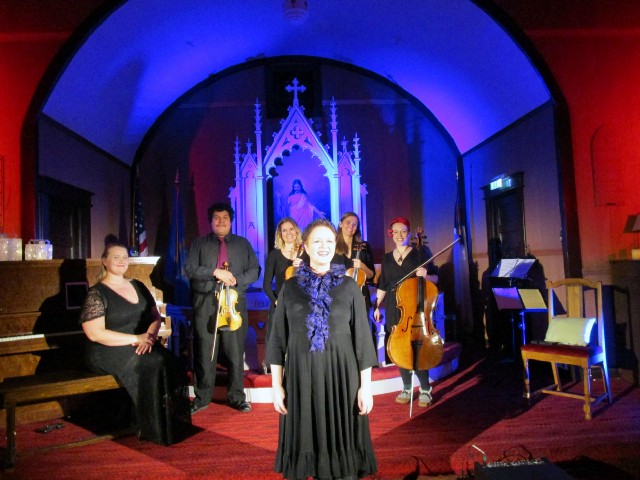 By Lori Ann Reinhall, President, Seattle-Bergen Sister City Association When the Seattle-Bergen Sister City Association talks about music, we mean "Music!" with a capital "M" and an exclamation mark! This is exactly what was delivered at our winter holiday production that brought together some of the best musicians from both sides of the Atlantic. From Seattle, Allion Salvador (violin), Rachel Nesvig (violin), Aleida Gehrels (viola), and Zoë Kohen Ley (cello) came together as the Seattle-Bergen String Quartet to collaborate with soprano Reidun Horvei and pianist ...
---